The best British apples from the Kent countryside
Starting in August and not finishing until December is the Mansfields apple harvest. Our farms are home to a dazzling array of apple trees with crops of popular varieties such as Cox and Gala.
Red, green and yellow skins reflect the autumn season, and that unmistakable crisp and crunchy sweetness of our apples is the perfect accompaniment to the change from summer to winter.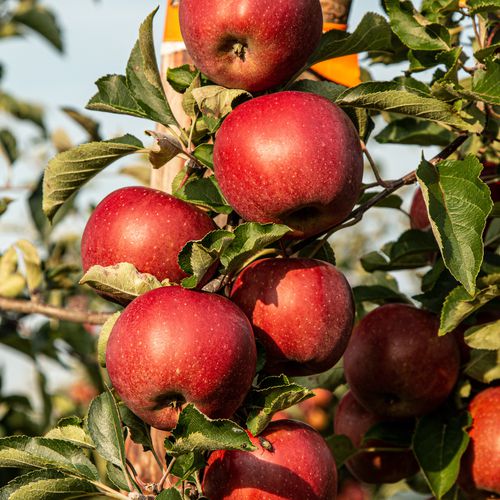 Braeburn
A wonderful, heavily cropping apple with richness and complexity that's both crisp and juicy.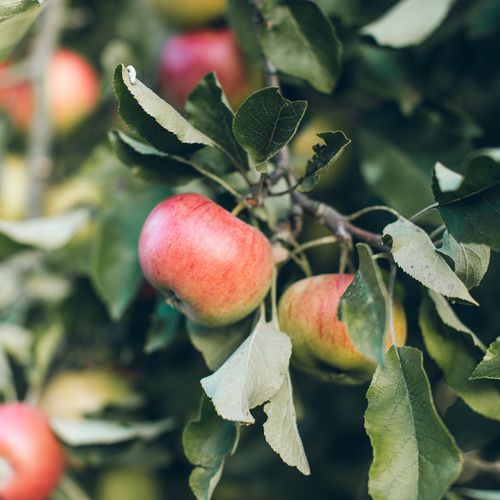 Cox
The finest of dessert apples, the Cox is the classic English apple.
Early Windsor
This tangy and juicy apple has an alluring creamy colour.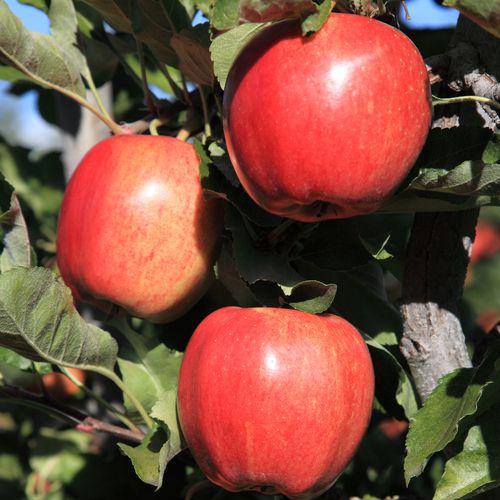 Gala
This popular apple has a strong red colour and sweet taste.
Jazz
There's a wonderful sharpness to this sweet, firm apple, which has butter-yellow flesh.
Russet
A small apple that's great for eating but also for cooking and juice.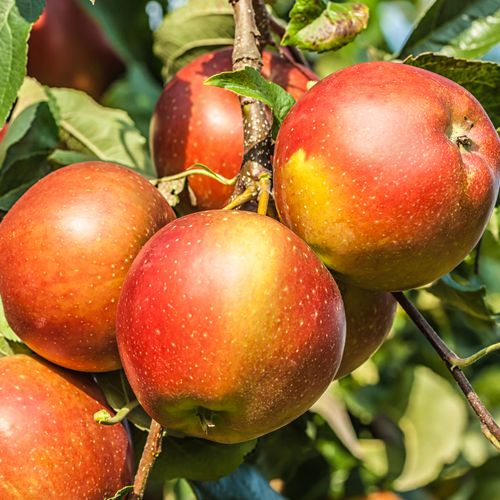 Smitten
With complex aromatics and a hint of tart behind its sweetness, Smitten is a delicious apple with beautiful colour.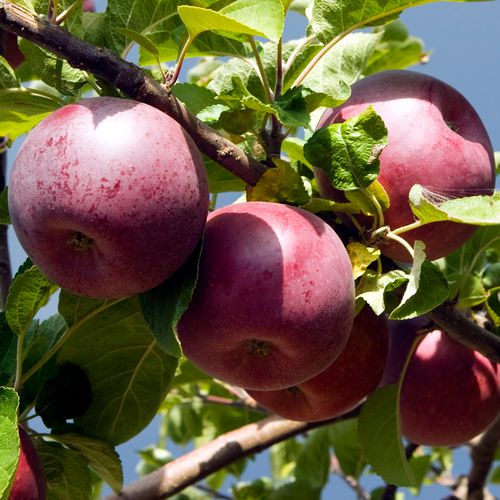 Spartan
This small, sweet apple is a favourite with children, with bright crimson skin and white flesh.
Bramley
A popular apple for cooking, often found in tarts, pies or in dumplings.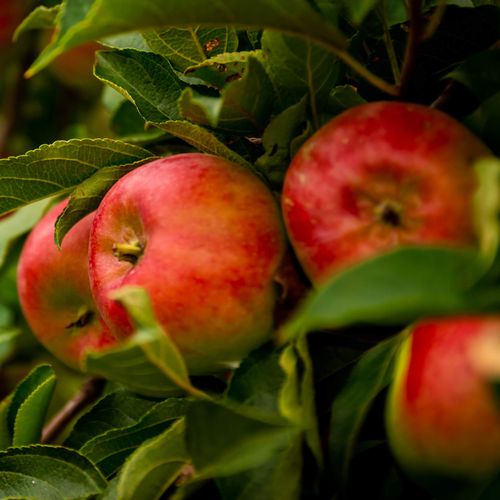 Empire
Empire are red, juicy, firm and flavoursome apples.
Apples are wonderful things...
Despite their firm and solid feel, 25% of apples is actually air - which helps them float for that all-important apple-bobbing! Here at Mansfields we grow the very best of UK apples at our orchards in Kent, England, that are popular choices for customers.